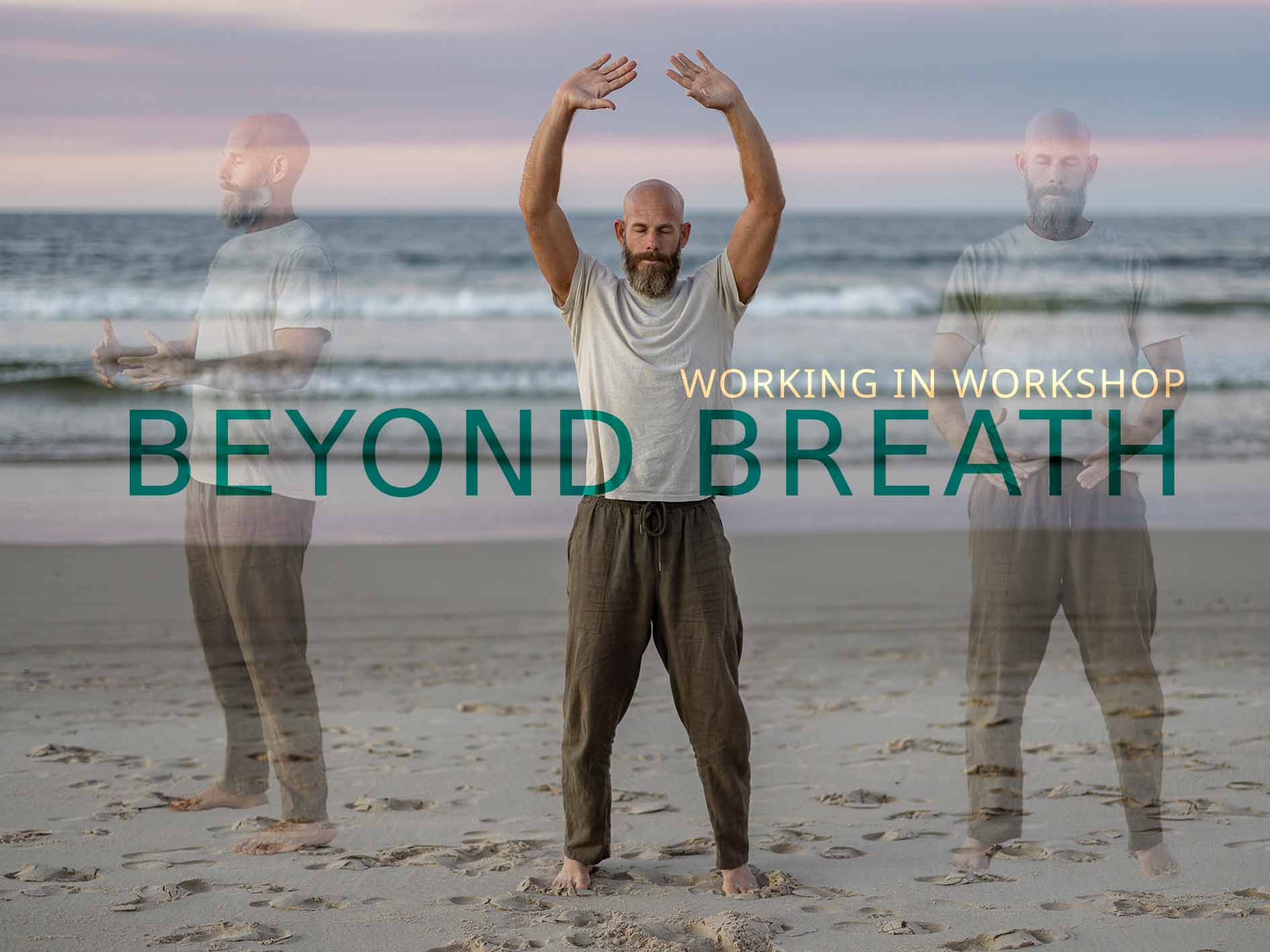 Beyond Breath
Working In Workshop
Working In is the complimentary opposite to working out, and the missing link to modern breathwork. There is nothing more powerful than to connect to the gentlest aspect of our being.
I hope this brings you as much value as it did for me.
Finding our essence is something not many people do in this lifetime. This series of 7 videos can help you do that, through the one thing available to us at all times. It can help you connect more deeply to your true self and get out of your own way.
There are several key concepts here that are each worth the investment on their own, and it is the foundation for the majority of workshops I will run in the future.
It gives me great pleasure to offer this to you, and your support means a lot.
Thank you and may you find your true essence.
Video 1 - Introduction
Video 2 - Workshop Part 1
Video 3 - Workshop Part 2
Video 4 - Basic Mobility Routine
Video 5 - Working In Breakdown
Video 6 - Real Time Example
Video 7 - Sitting Stillness Meditation
Total Running Time approx 3hrs 40 mins
Total file folder size: 2.43gb
If for any reason you don't receive your download link within an hour of purchase, please contact us at info@tombarnett.tv
If your payment is blocked try another browser.
If you have any other difficulty you can pay by paypal, direct bank deposit (in Australia) or make a one time donation through the website for 60 dollars. For these options you will need to email info@tombarnett.tv and we can organise it.
All exercises and concepts are done at your own risk and do not constitute medical advice. If you want bad advice see your doctor. If your body falls apart following the guides in the product you assume all responsibility.